Depression is hard to understand-This video helps.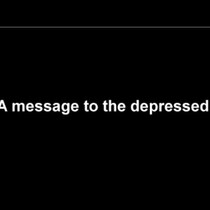 Posted August 13th, 2014 @ 11:25am
With the passing of Robin Williams, there are so many questions of "Why?" We find ourselves asking how one of the funniest people in the world, who made so many people happy, could be so sad and depressed. It's seems impossible to understand. Comedian Sky Williams explains it better than I have ever heard in this video. If you are in that dark place remember there is help. Call the National Suicide Prevention Lifeline - 1-800-273-8255.
Thank you Sky for taking to time to enlighten us and thank you Robin Williams for all of the joy you brought into our lives.