THE FIRST GOLD RECORD EVER was Awarded on this Date in 1942!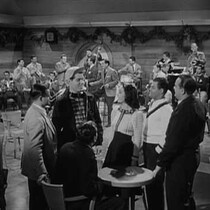 Posted February 10th, 2014 @ 11:31am
'Chattanooga Choo Choo' by Glenn Miller and his Orchestra became the first recording to be awarded a Gold record. It was actually just a master copy of the disc sprayed with gold lacquer by RCA as a publicity stunt.